FREE TRAININGS FOR
MEDICAL STUDENTS
Upswing Advocates offers FREE trainings for medical students on providing transgender-affirming care.
These two day intensive trainings are available to students serving rural and under-served areas, and cover knowledge acquisition, best practice learning, and practice opportunities to build skills that allow them to serve transgender clients.
Many medical trainees share that learning about transgender care is important and that education in gender-confirming surgery would be beneficial (Dy et al., 2016; Morrison et al. 2016). However, exposure to transgender patient care currently is limited to a median of 1 hour of didactics exposure and 2 hours of clinical exposure annually during plastic surgery or urology residencies (Morrison et al., 2017).
Education on transgender medical care has been shown to increase provider comfort and willingness to care for transgender patients (Safer & Pearce, 2013). Because of this, we believe that educating medical professionals and equipping them to provide transgender-affirming care is a project that at its core addresses the root problem of lack of access to transgender-affirming care and will have a powerful and far-reaching impact.
Please contact worner@upswingadvocates.org if your university is interested in hosting one of our 10 available trainings.

We are grateful for the Lush Charity Pot grant and the generous support of our donors for making these trainings possible.
NEW RESOURCES
Accessing affirming health care can sometimes be challenging and overwhelming. It may be helpful to prepare for self-advocacy ahead of time, or to bring an advocate with you to reduce stress, provide a sounding board, and keep track of important information from your provider.
Check out our resources page for checklists for self advocacy and for peer or patient advocacy, as well as worksheets that can guide preparation for a visit with a medical provider.
Additionally, check out the links to several wonderful organizations who are also creating and compiling resources that allow us all to better access affirming care.
Research and education to support LGBTQIA people in Chicago and beyond.
our Mission
To use a self-as-expert approach to research and education that strengthens and supports the Lesbian, Gay, Bisexual, Transgender, Queer, Questioning, Intersex, and Asexual (LGBTQIA) community in Chicago and the surrounding areas.
OUR VISION
We envision freely available and affordable treatments and services that are tailored to the LGBTQIA community that are empirically supported by data-based, community-informed research.
our COMMUNITY
As a data-driven organization, we collaborate and work directly with LGBTQIA individuals and focus groups. We aim to identify research needs and shape research methodology in a way that will be workable and meaningful for all participants, while remaining rooted in ethical scientific practice. We also offer data-based, community-informed trainings to help professionals who are interested in building their competence in working with people who are LGBTQIA.
Our core values are community-driven.
Self-determination: We believe that all people deserve respect, and the freedom to make their own choices and focus on what is most valuable to them. Each person has the right to define their gender, sexuality, and other identities in whatever ways they choose.
Non-hierarchical work: Rather than a more traditional model of "experts" shaping research and trainings, our focus is on creating collaborative relationships with emphasis on shared experiences and strengths.
Workability: We strive to do what makes practical sense. If a strategy stops working, or doesn't work in a particular context, we seek out new options to determine what works best in a given situation, and continue to evaluate progress over time.
Empowering the LGBTQIA community: We seek out direct involvement and feedback from LGBTQIA individuals in our organization's activities and leadership so the research we conduct and the education we provide is by us, for us. In addition, no one will be turned away from educational services because of an inability to pay.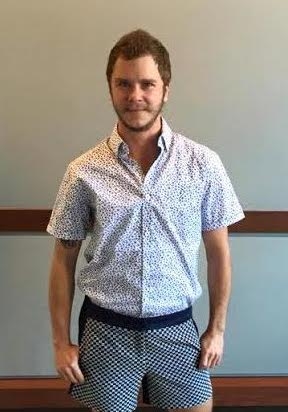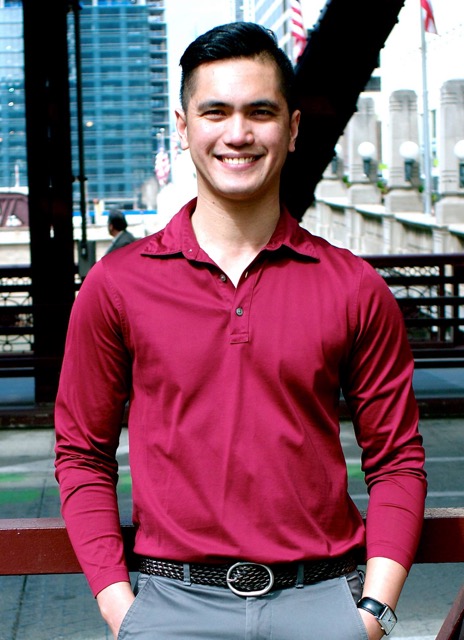 Make Transgender Affirming Medical Care Accessible for All!
"As an educator I have been to a lot of training sessions over the years, but this session was hands down one of the most useful I have attended. The information was evidenced based and the format encouraged participation. Worner and Vita were very engaging and welcoming of questions, even those that showed naiveté of certain topics. Every medical student needs to have this type of training. I am so glad that we were able to experience it at Mercer University School of Medicine and I would highly recommend it to other medical education programs."
-Patrice Walker, MD FACOG, Assistant Professor of Obstetrics and Gynecology; Former Dean of Diversity, Equity, and Inclusion; Mercer University School of Medicine
Upswing Advocates is a registered 501(c)(3) not-for-profit organization and all charitable gifts are tax deductible to the full extent of the law. Tax-deductible receipts are issued by Donorbox via email.
Have questions? Email us at upswingadvocates@gmail.com or call us at (872) 888-7987.
All quotes provided by participants and attendees were requested by Upswing Advocates after completion of participation, were completely voluntary, and in no way affected participation, per BACB Professional and Ethical Compliance Code 8.05.
Financial Information
Your ongoing generous support allows us to do the work that we do.
From conducting research that affirms and benefits the trans community, to providing access to coaching services on a sliding scale, your support has made it possible for us to build infrastructure and meet the unique needs of the community, including training for helping professionals on providing TGQI affirming care. You can read about the work that we do in our annual reports documents, below.